Specialist List
Independent Medical Examinations (IMEs) ensure proper medical care and a timely return to work. Ensuring an appropriate physician performs the IME is essential,
and Per Diem aids insurance carriers and attorneys in reaching that goal by providing convenient locations for over 50 professionals.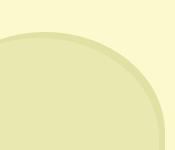 Toll Free: 800-839-7731
Local: 717-901-9303
Fax: 717-909-7082
301 Market Street
P.O. Box 387
New Cumberland, PA 17070
Infectious Disease
Ophthalmology
Dental
Oral Surgery
Otolaryngology
Plastic Surgery
Pulmonology
Urology
Neuropsychiatry
Occupational Medicine
Pain Management
Internal Medicine
Cardiology
Neuropsychology
Licensed Psychiatry
Licensed Psychology
Dermatology
Hematology/Medical
Orthopedic Surgery
Certified Hand Specialists
Neurosurgery
Neurology
Physiatry
Rehabilitation Medicine
General Surgery
Chiropractic
Foot and Ankle Specialists
Services offered in the following specialties:
Every effort will be made to locate the specialty of your choice.